EARTH DAY MESSAGE FROM KAROLIN TROUBETZKOY
Happy April 22 Earth Day
Here at our resorts, we celebrate Earth Day every day but in recognition of today, April 22, we are planning a couple of special activities for our guests, from planting cocoa trees to offering a low carbon menu and a star gazing session this evening. Scuba Divers are able to participate in an "underwater clean-up dive". Divers can also join SCUBA ST.LUCIA on a dive to hunt the invasive lionfish and we even provide the required lion fish specialty course certification.
When our visionary architect-owner, my husband Nick Troubetzkoy, planned the twin resorts of Anse Chastanet and Jade Mountain, incorporating the beauty of nature and the creatures which inhabit our environment were uppermost in his thinking, which is why we are delighted to support the theme of Earth Day this year "Protect our Species".
It is even more important now that fragile treasures such as our coral reefs around the globe are threatened with extinction. We are doing our bit to protect and conserve coral by using our scuba and other marine activities to drill into visitors and residents the importance of healthy reefs and their
connections to our beaches. The waters surrounding our properties are clearly marked with warnings to protect marine life and Nick played an instrumental role in the creation of the Soufrière marine protected area to include surrounding communities in our conservation activities.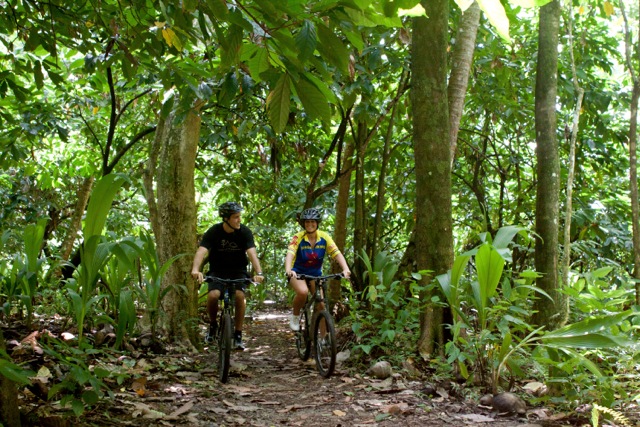 All our activities from hiking to trail biking were designed to not only celebrate the dazzling fauna and flora on our properties but also to underscore the critical need to conserve nature's bounty entrusted to us. It is rewarding that many of our guests understand that conservation is imperative and enthusiastically support and participate in our species protection activities.
Aside from the environmental imperatives, we also understand sustainability and sound business are intimately linked to species protection because it is largely our flora, fauna and coral reefs which make our islands so attractive to the global markets.
Tourism is the bread and butter sector of our region, and the environment and the many species which inhabit it should be treated as assets whose return on investment is our continuing economic health. These species and their habitats are not decorations of our destinations, they are the bedrock of our livelihoods and delicate treasures we are entrusted to guard and grow for future generations.
We will continue to pay our part but also encourage others to protect and celebrate our Earth and of course, our beautiful island of Saint Lucia.
Happy Earth Day!